One of the biggest projects that I was involved in during my time at SFU Career & Volunteer Services was Backpack to Briefcase 2019. Backpack to Briefcase is a conference where students hear directly from industry experts, top employers and leading alumni who share practical tools and insights to prepare them for a successful transition from university to career.
I was in charge of designing promotional materials which were utilized in our social media pages, our bi-weekly newsletter, and during the conference. Below are examples of the work I produced for B2B: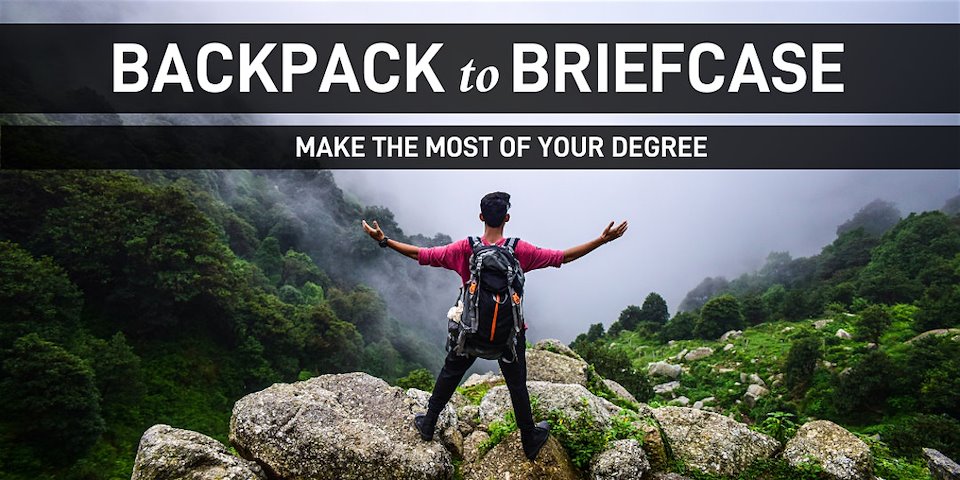 Graphic for Eventbrite Page: http://i.sfu.ca/femRYS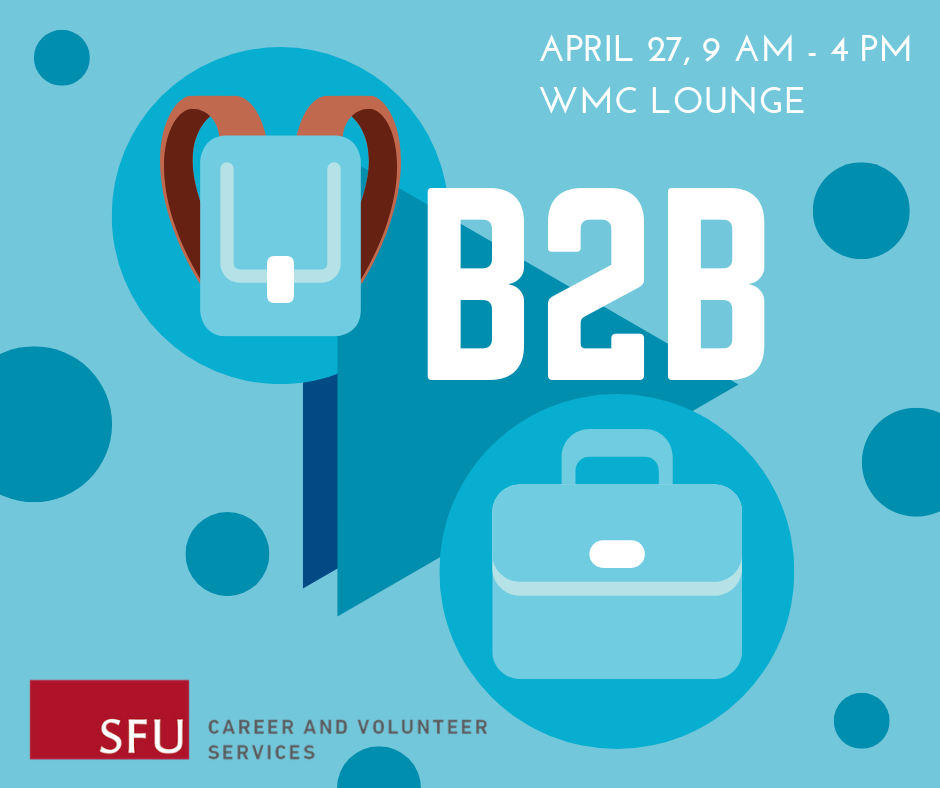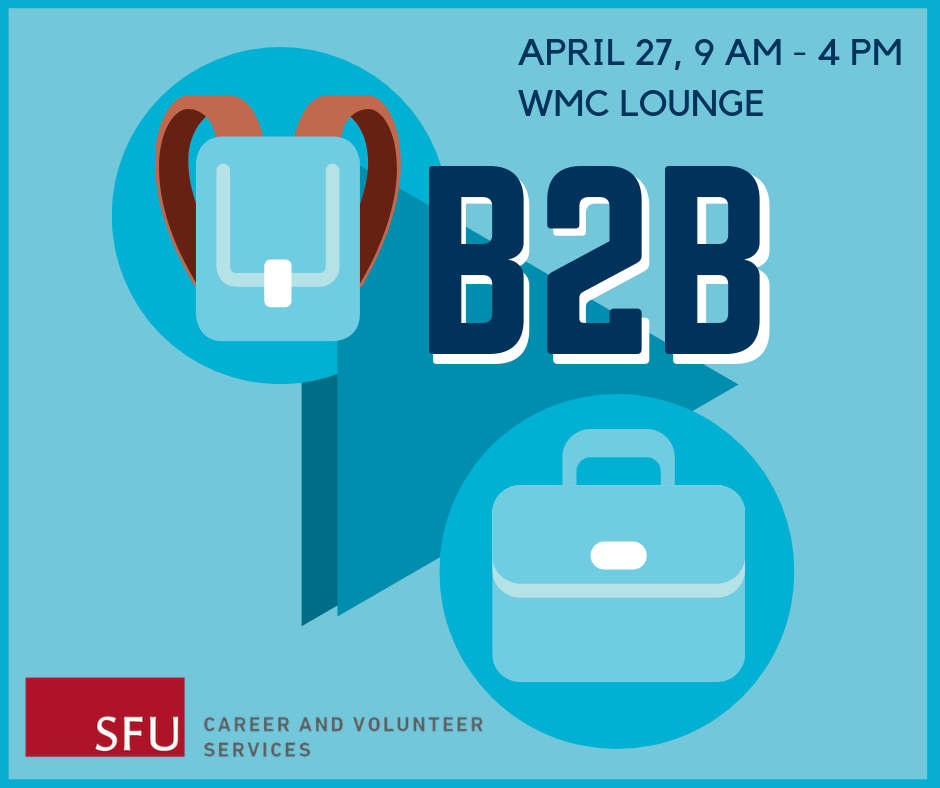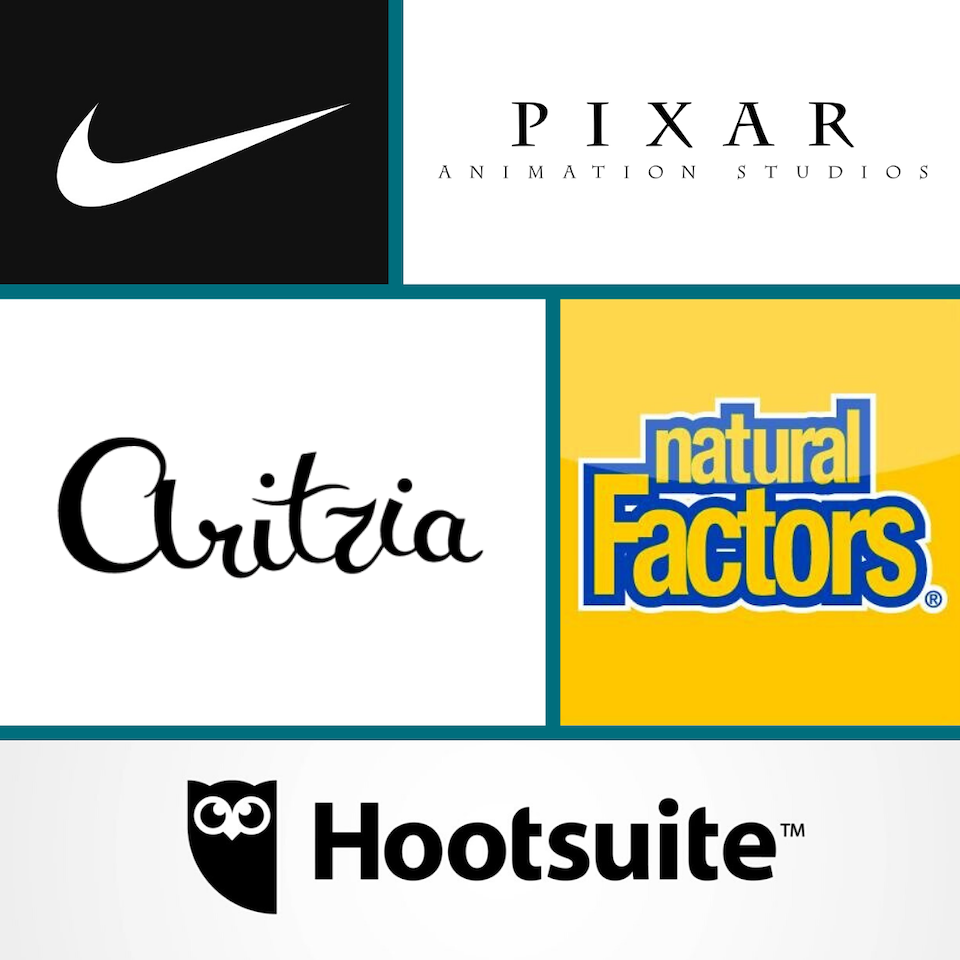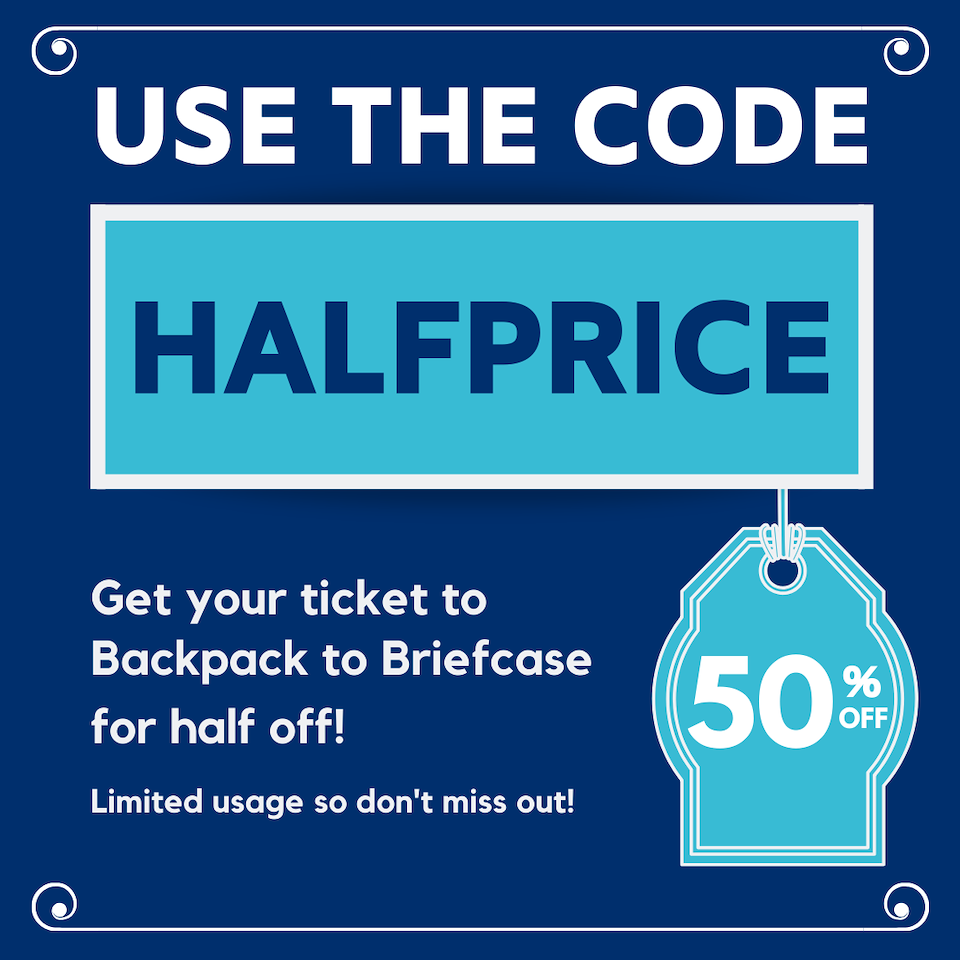 Samples of B2B Promotional Graphics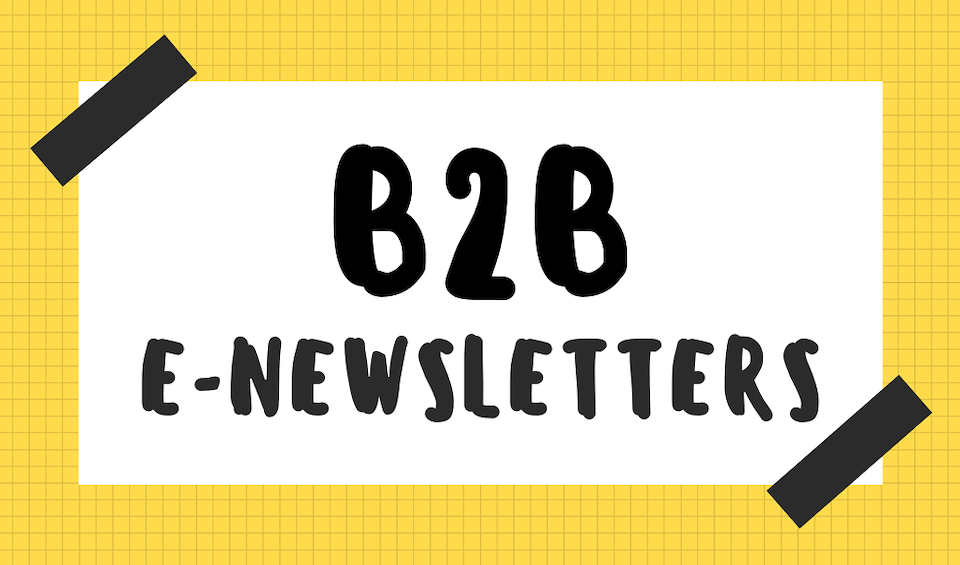 Backpack to Briefcase is Back Issue: http://i.sfu.ca/oixFWZ
Join Us at Backpack to Briefcase Issue: http://i.sfu.ca/DaQItw
I was also asked to design materials for giveaway events which were promoted on our social media pages: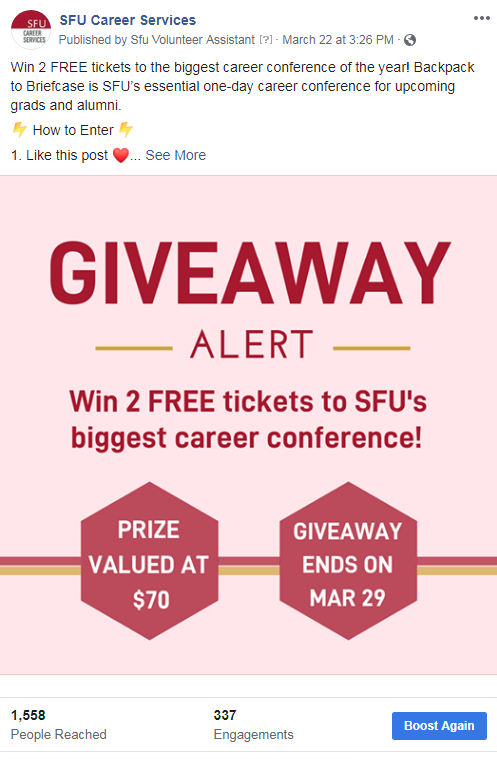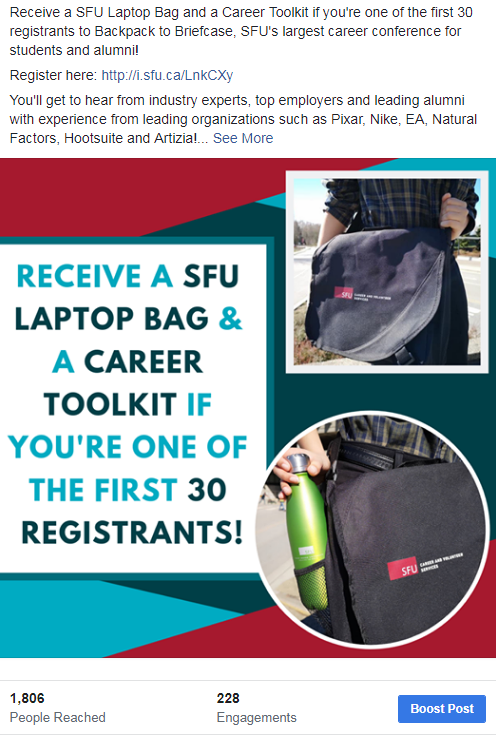 After we got the name out for B2B, I was asked to create graphics to promote our speaker line-up: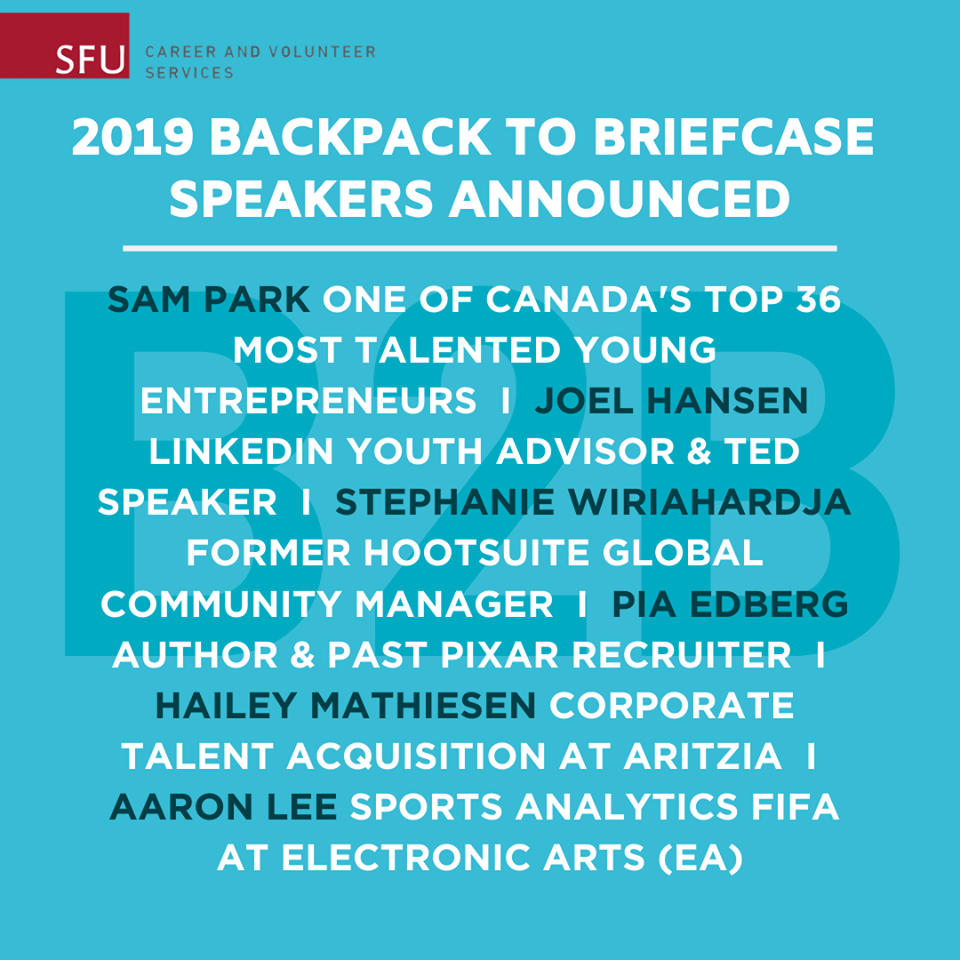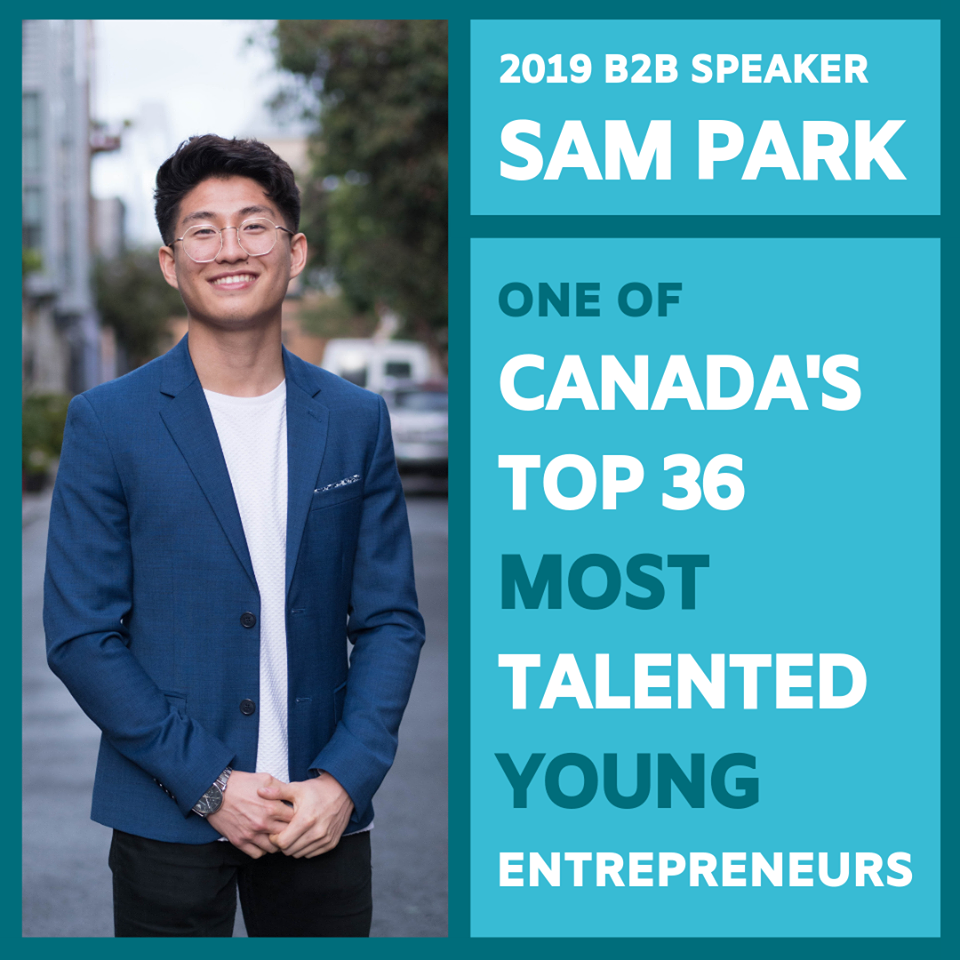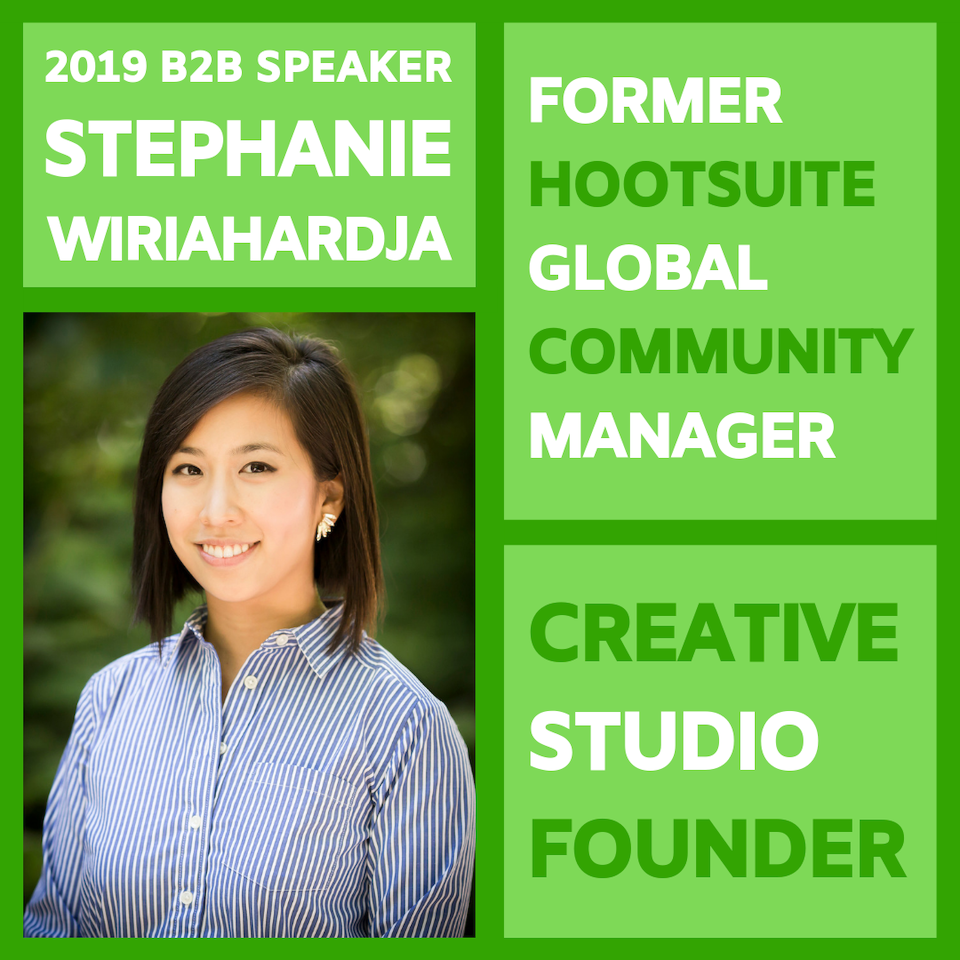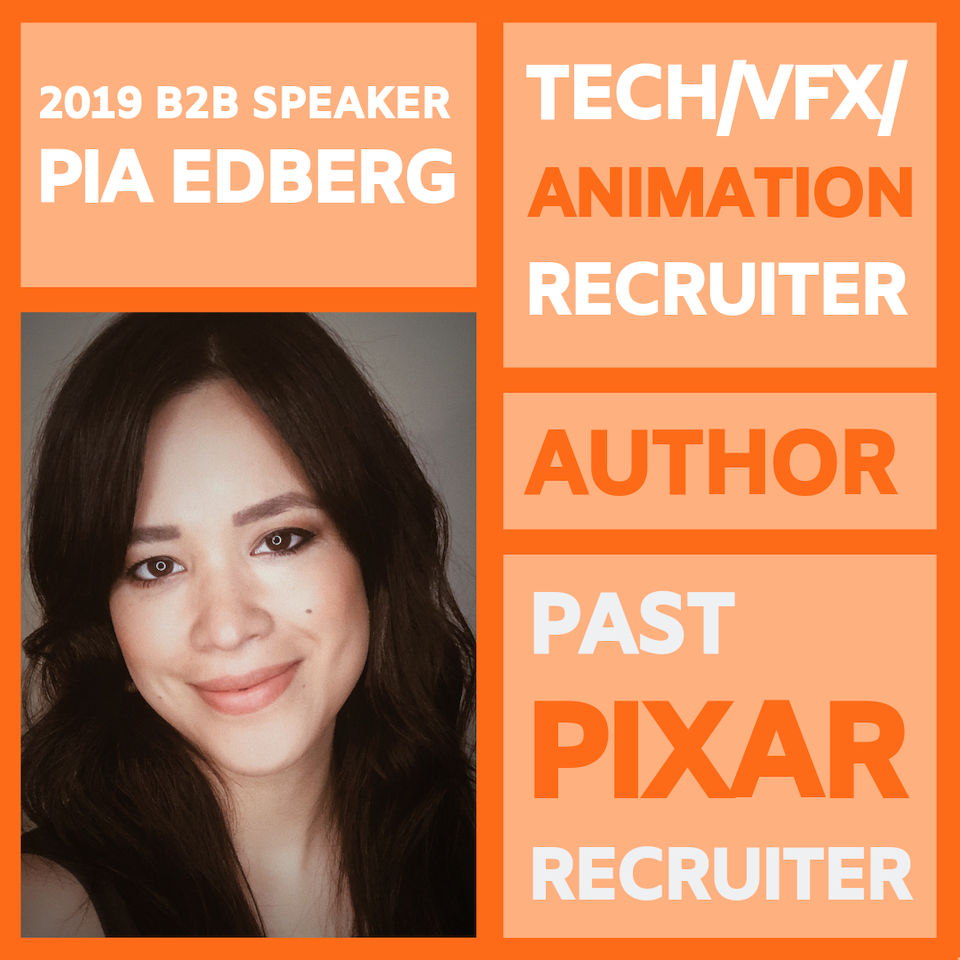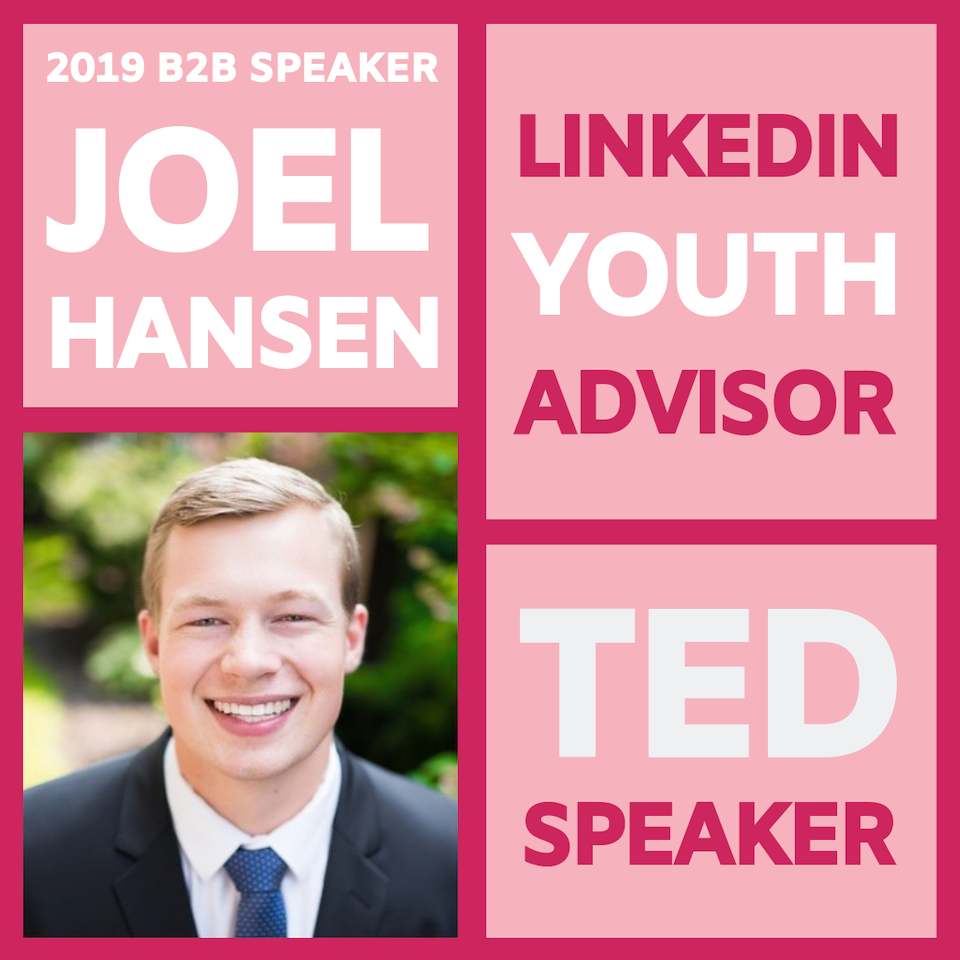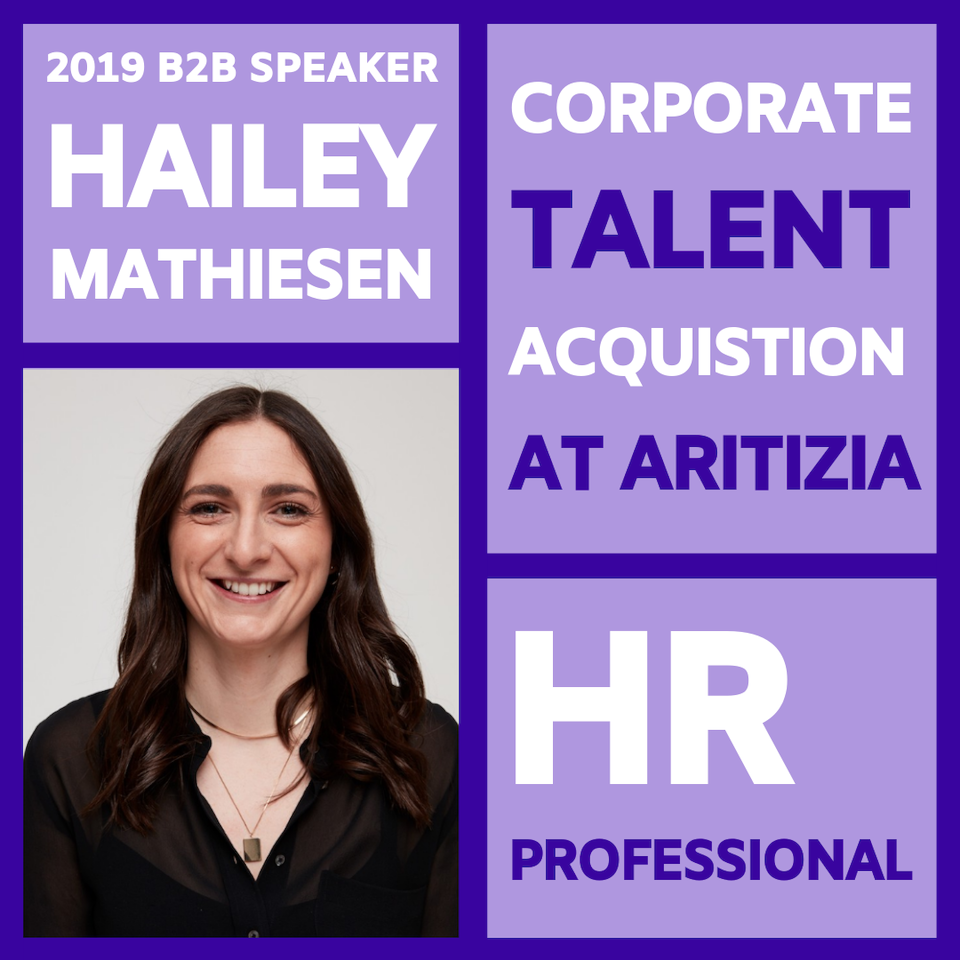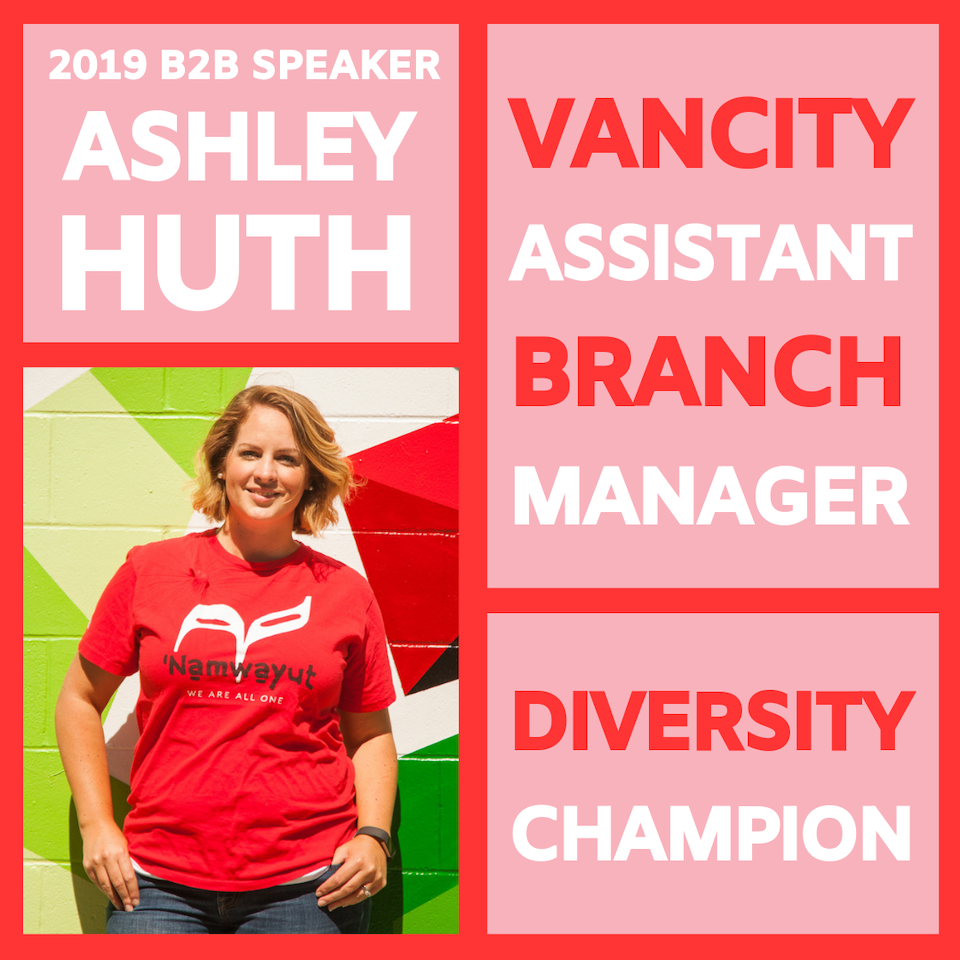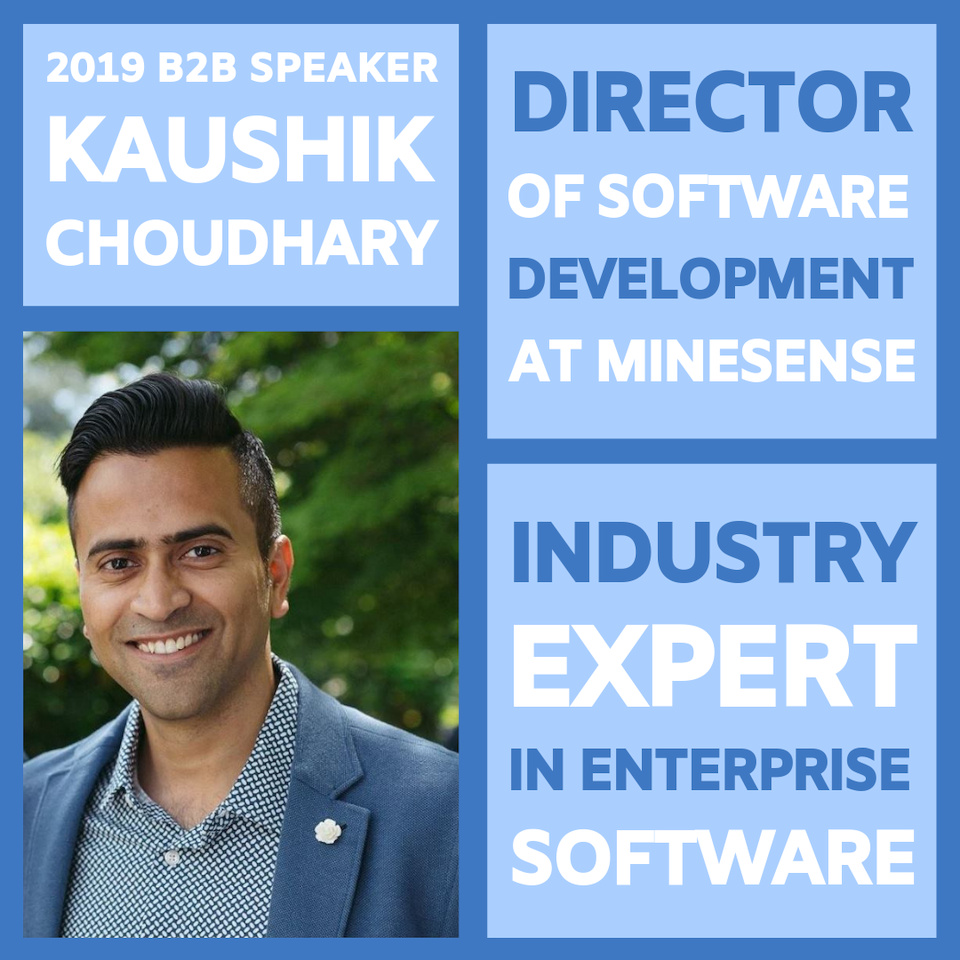 Here's a sample of how the speaker line-up posts performed on social media: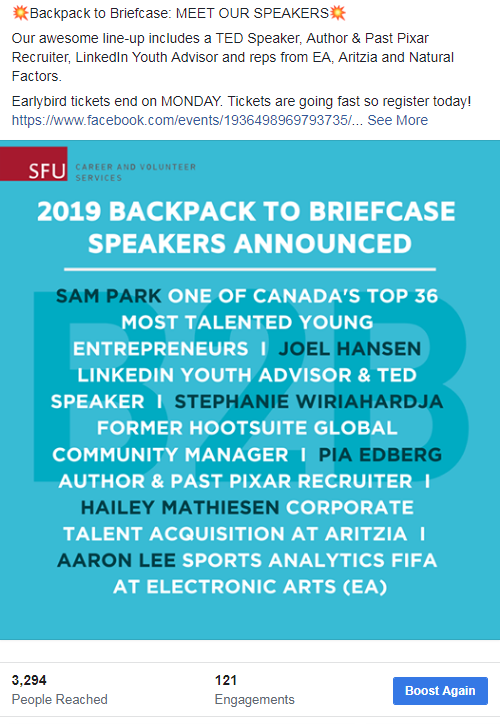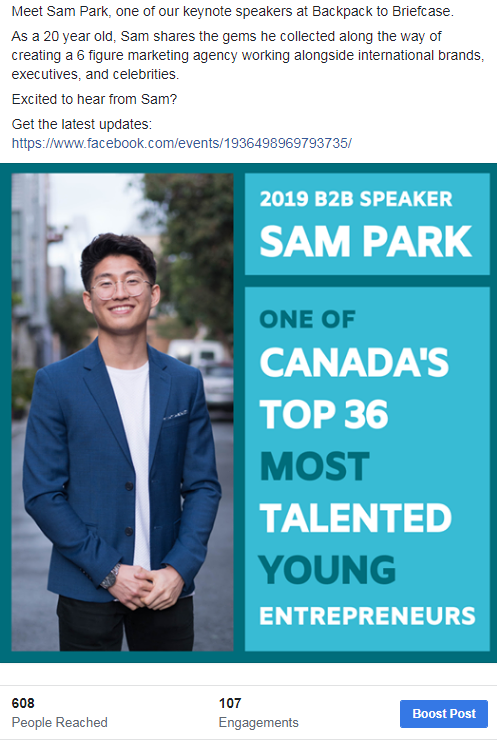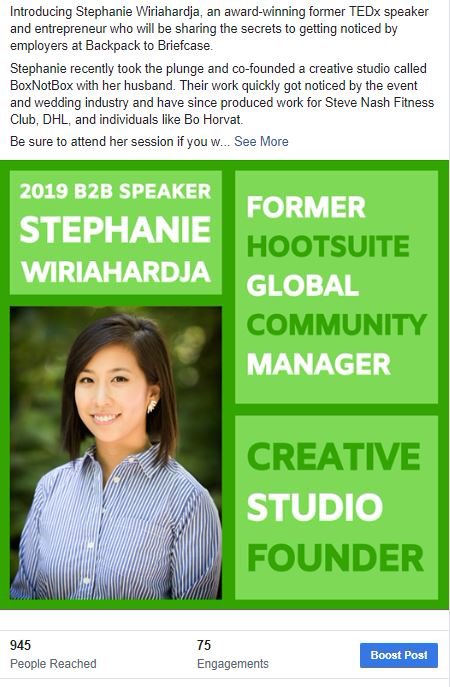 With regards to print materials, I was responsible for creating a postcard with a description on the back. The postcards were placed on stands which were scattered across the most populated areas of the SFU Burnaby Campus.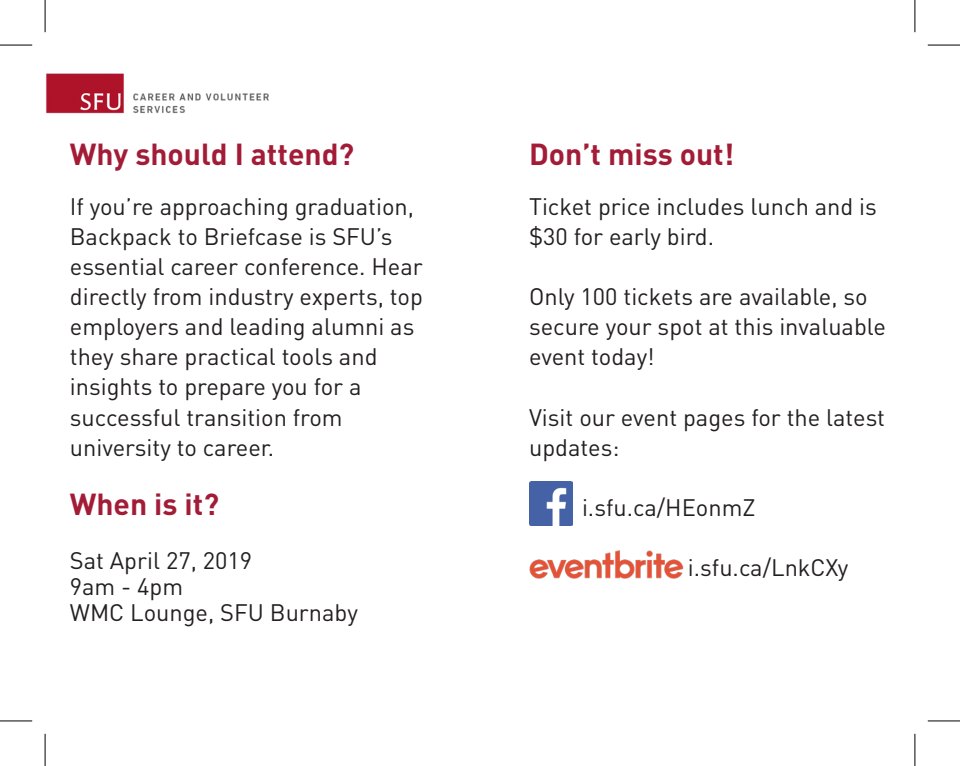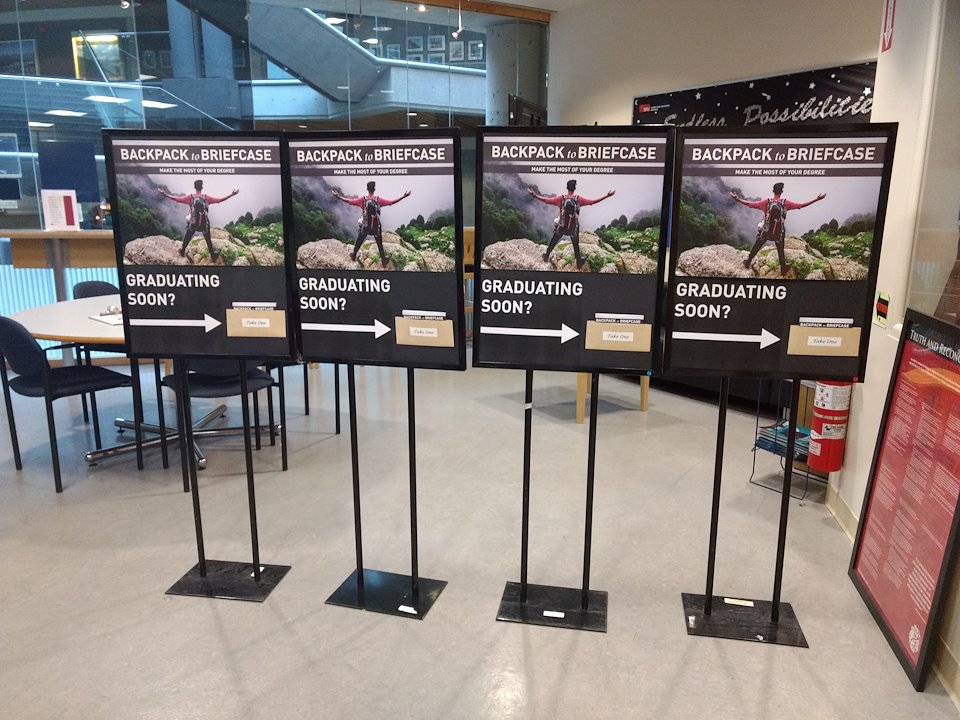 Professional Work
| | |
| --- | --- |
| Role | Designer & Social Media Manager |
| For | SFU Career & Volunteer Services |
| Date | March 2019 – April 2019 |